"The new report is the highest tally yet of deaths in the United States where kratom is said to have been a factor. But the numbers pale compared to the death toll from opioids: almost 48,000 in 2017, according to federal data.

And like other reports that have linked kratom (pronounced either kray-tum or rhymed with atom) to fatal overdoses, there was a significant caveat in the C.D.C. numbers: the majority of deaths involved additional factors."

Let's face it though, we can't rely on the mainstream media to present balanced news. That's not what they do. They are nothing more than purveyors of the status quo. Those that do buck the system end up with their careers terminated or worse. 

So what are we to do!?! Well, we the people have power. We can be the media too! 

It is you to YOU to help counter the propaganda. 

We live in a time where mainstream media has less credibility than ever. Nonetheless, there are still countless Americans and law-makers and regulators that take the disinformation that is parroted in the media as gospel. 

We can overcome their influence.

Talk to your friends, family, and colleagues about how kratom SAVES LIVES, not takes lives.
Look what social media influencer and natural health proponent, Kelly Hanner had to say on her Facebook page….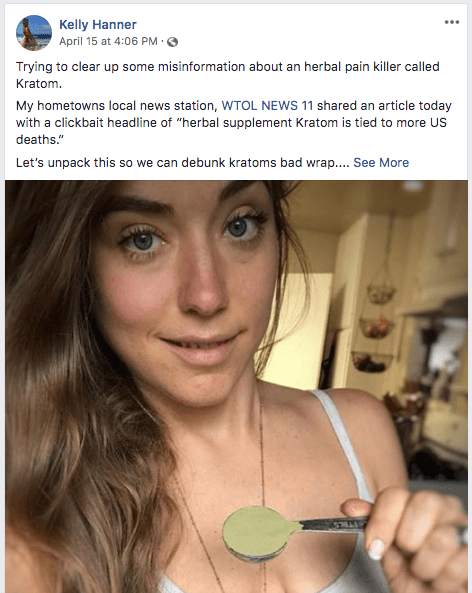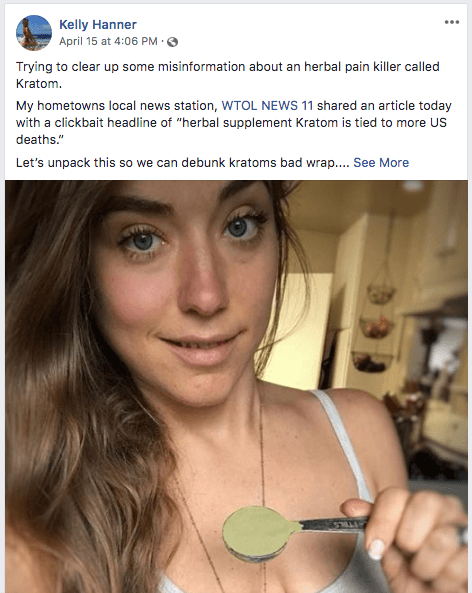 Be like Kelly! 

Speak up! Speak out! 

Stand up! Rise up!

Together we can counter the lies put out by the LAMEstream media. 

May the kratom be with you!!!